Solo Ads - Super Solo Ads - Traffic Exchange - Text Ads - Banner Ads - Button Ads - Safelist Credit Mailer
This is an ALL PRO Site. What's that mean?
It means you have to be an SJV Member to Participate In This Site.
You will not believe what a difference it makes when you are contacting members that are serious enough to invest in their future with either time or money. Our members join, participate, and prosper. This Means Sales, Sign ups, Etc For You.
We have priced our membership very affordable at a one time only $3.33 with Several Other Ways To Get To The SJV Membership.

Or, If You Would Rather

Just Surf Our TE Or Read Solo Ads To Get Your Upgrade
Includes All This
31 Solo Ads Per Month
(We Want You Have Firepower For Your Offers)
4 High Priority Ads Per Month
(For When You Want Your Ads To Go Out Fast)
25,000 Monthly Credits
(Good For Almost All The Other Advetising We Offer)
Use Our Credit Mailer Every 4 Hours
(Other Members Can Only Use It Once Every 24 Hours
25,000 Credits Per Referal
(To Use On Almost All The Advetising We Offer)
We Approve Ads Several Times A Day
We connect to these network ad groups!
New: Fast Network Ads Sent to 96 Sites
Total Combined Membership of 19,559 Members
New: Network Feeds Ads Sent to 93 Sites
Total Combined Membership of 8,592 Members
Thats over 28100 Members and Growing!
We Treat People With Respect
Provide A Service Beyond What Is Expected
Communicate Effectively
Make It Happen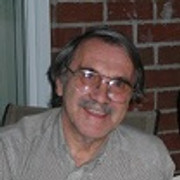 Mike Miller, Admin
We Are NOT an MLM , Pyramid Scheme , PTC Site Or Get-Rich-Quick Program
We are an internet advertising program only!

Mike Miller
301 Leffler
West Burlington, Iowa 52655
All Rights Reserved

Please Use Gmail To Sign Up.
Compare Memberships




Membership Prices

PRO

JV

SUPER JV

Cost
FREE
$2.00/Lifetime
$3.33/Lifetime

List Mailer

PRO

JV

SUPER JV

Email Referrers
Every X Days
1
1
1
Email All Joining After
You Every X Days
1
1
1

Credit Mailer

PRO

JV

SUPER JV

Email Member Count
300
300
1000
Email Every X Hours
24
24
4
Credits Earned
10
20
30

Viral Tools

PRO

JV

SUPER JV

Viral Link Cloaker
0 not for free members links
25 links
50 links
Viral Rotator
0 not for free members with 0 urls
3 with 10 urls
5 with 20 urls

Surf Exchange

PRO

JV

SUPER JV

# Of Sites To Save
5
15
250
Cost for displaying site
1
2
3
Earn viewing sites
1
2
8
Maximum Views Per Day
500
500
500

Point Earnings

PRO

JV

SUPER JV

Referrals
10
30
25000
Referral Log In Credits
50 credits
100 credits
150 credits
Active Referrer Rewards
10% earned
20% earned
30% earned
468x60 Banner Clicks
10
15
40
125x125 Banner Clicks
10
20
30
Text Link Ad Clicks
15
20
40
Solo Ad Clicks
30
100
300
HP Solo Ad Clicks
50
150
350

Sign Up Ads

PRO

JV

SUPER JV

Credits
1,000
10,000
25,000
Solo Ads
2
12
31
HP Solo Ads
None
1
4
468x60 Banner Ads
5/500 imps
5/1000 imps
10/1000 imps
125x125 Banner Ads
5/300 imps
5/1000 imps
10/1000 imps
Sponsor Ads
1/25 views
None
1/50 views
Text Link Ads
2/50 clicks
5/50 clicks
10/100 clicks

Monthly Ads

PRO

JV

SUPER JV

Credits
500
1,500
25,000
Solo Ads
None
2
31
HP Solo Ads
None
None
4
468x60 Banner Ads
None
1/300 imps
3/300 imps
125x125 Banner Ads
None
1/125 imps
3/125 imps
Sponsor Ads
None
None
1/50 views
Text Link Ads
None
1/30 clicks
3/30 clicks

Commissions are paid on personal referrals for 1 tier only. Members are NOT required to make any purchase in order to receive commission from Personal Referral Purchases.